In a digitized world that is increasingly relying on seamless connectivity, property developers are recognizing the premium that integrated DAS (Distributed Antenna Systems) and private LTE solutions can add to multi-family, office, and industrial projects. These advanced infrastructural integrations have demonstrated notable improvements in property values, operational efficiencies, and user satisfaction. According to a study by Zinwave, approximately 74% of professionals believe that in-building cellular coverage could influence their leasing decisions.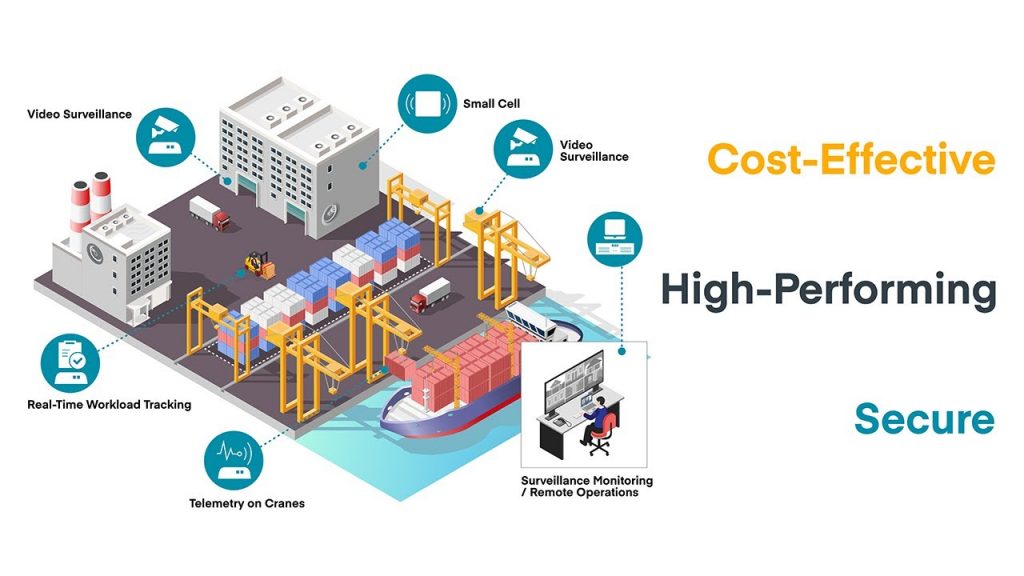 The Evolving Face of Connectivity in Real Estate
Real estate development has transcended beyond constructing mere physical structures. Today, a building's intrinsic value is significantly influenced by its ability to foster connectivity, facilitating seamless communication and supporting a myriad of modern technologies. This is particularly crucial in multi-family, office, and industrial projects where the density of users and the demand for reliable connectivity are soaring.
Harnessing the Potential of DAS and LTE: Elevating Property Value
Robust Connectivity in Multi-Family Residences
In the realm of multi-family residences, communities thrive when connectivity is not a bottleneck. Incorporating DAS and LTE solutions ensures robust cellular reception and high-speed internet connectivity in every unit. In fact, studies indicate that properties equipped with private LTE networks can witness an increase in value by up to 28% (source: Real Estate Management Services).
Efficiency and Productivity in Office Spaces
Office spaces require environments that foster productivity and collaboration. Integrated connectivity solutions not only facilitate seamless communication but also support a range of enterprise applications and tools, enhancing business operations and employee satisfaction. According to a report by Deloitte, businesses that adopt smart building technologies can witness productivity gains of up to 82%.
Streamlining Operations in Industrial Projects
Within the industrial sector, connectivity solutions are aimed at enhancing safety and streamlining operations. These systems support advanced machinery, IoT devices, and real-time monitoring systems, creating a data-driven ecosystem that fosters efficiency and innovation.
Coranet Corp's Role: From Vision to Reality
As a visionary partner in this transformative journey, Coranet Corp offers services that guide developers in seamlessly integrating connectivity solutions into their projects, thus boosting their appeal and value.
Consultation
Our initial consultation phase involves a deep dive into the specifics of your project. Here, we offer expert advice on market-leading solutions, helping developers to carve out a niche in a competitive landscape.
Design
Transitioning into the design phase, we propose strategies that marry physical infrastructure with connectivity blueprints, promising scalability and optimum performance. A key consideration for us is matching our customer's needs with the most cost-effective measures. We work hard to design a solution that matches your private LTE / DAS needs and comes in below budget.
Implementation
The implementation phase leverages industry-leading solutions from manufacturers such as Corning (highlighting their ONE Wireless Platform), CommScope (known for their ION-E series), and SOLiD (with their premier ALLIANCE DAS products) to equip your project with cutting-edge technologies.
Coranet will ensure that your implementation goes smoothly and on time. We carry out and successfully deploy complex DAS projects across the country.
Maintenance
Coranet Corp takes pride in offering a suite of maintenance services that ensure the longevity and sustained performance of the installed DAS and LTE solutions.
Proactive Monitoring
We monitor the performance of the connectivity infrastructure continuously. This proactive approach allows us to identify and address potential issues before they escalate, thereby ensuring uninterrupted connectivity for the inhabitants.
Responsive Support and Assistance
In the event of any disruptions, our team of experts is always at hand to provide swift assistance. We prioritize the needs of our clients, offering solutions that are both efficient and effective. This commitment to responsive support sets us apart, fostering long-lasting partnerships with developers and builders.
Choosing the Right Partners and Products
Selection of manufacturers and products is a critical step. At this juncture, Coranet Corp aids developers in making informed decisions, focusing on scalability, reliability, and futuristic readiness. Collaborating with giants like CommScope, Corning, and SOLiD ensures that your project embodies the zenith of modern technology and is adaptable to emerging trends and user expectations.
Conclusion
As we step further into a digitally interconnected era, the realm of the real estate stands at the cusp of a significant transformation. DAS and LTE solutions are no longer a luxury but a necessity, adding substantial value to multi-family, office, and industrial projects. Coranet Corp is committed to steering developers through this pivotal transformation, offering expertise that aligns with the dynamic demands of contemporary real estate ventures. Together, let's build not just structures but vibrant hubs of connectivity, fostering innovation and progress for generations to come.