Coranet maintained a strong presence at key industry meetings during June.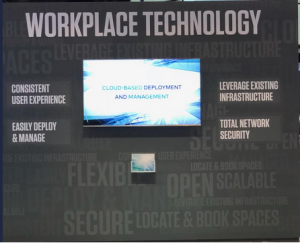 InfoComm 2018 Las Vegas
We started the month in Las Vegas from June 6th-8th, with our Account Representative Angela Cigolini at InfoComm 2018. InfoComm is the largest event in North America focused on the pro-AV industry, with 1,000 exhibitors, thousands of products, and 44,000 attendees from 110 countries.
This year's event brought back Center Stage, where leaders in the industry covered topics ranging from how video conferencing installations connect and improve communities to how smart buildings will adapt to human occupants. Keeping up with the latest AV developments gives Coranet the knowledge to help its clients with many innovations that were on display, for example from our partner Crestron.  Crestron demonstrated Fusion, their enterprise monitoring and reporting cloud solution, and Mercury solutions for small conference rooms and huddle spaces.
WBENC National Conference and Business Fair Detroit
From June 19th – 21st, Coranet's CEO Margaret Marcucci and team members attended the WBENC National Conference and Business Fair in Detroit. We had to opportunity to reconnect with fellow women business enterprises and learn from business experts about topics like adopting to change.  As part of the WBENC experience, Coranet appreciates the program that WBENC runs to set up 1:1 "MatchMaker" meetings for WBEs like Coranet to meet with large companies who are looking to increase their diversity footprint.  Coranet participated in four Matchmaker meetings during the WBENC conference.
New York City 12th Annual Citywide Procurement Fair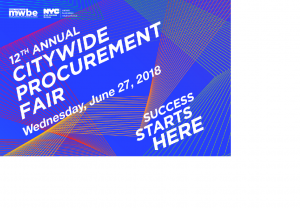 Last, on June 27th, Coranet attended the New York City 12th Annual Citywide Procurement Fair. Sponsored by the NYC Department of Small Business Services, this event allowed Coranet and 500+ other City-certified M/WBEs to (a) network with 70+ City and State agencies, public authorities, prime contractors, private sector corporations and community-based organizations; and (b) get information on current and upcoming contract and subcontract opportunities with public agencies and corporations.